The Performer Experience
No more waiting for or flipping through bulky songbooks. Also, instead of stealing a bar napkin and a pen, you can now browse and request songs through your web-enabled, mobile device.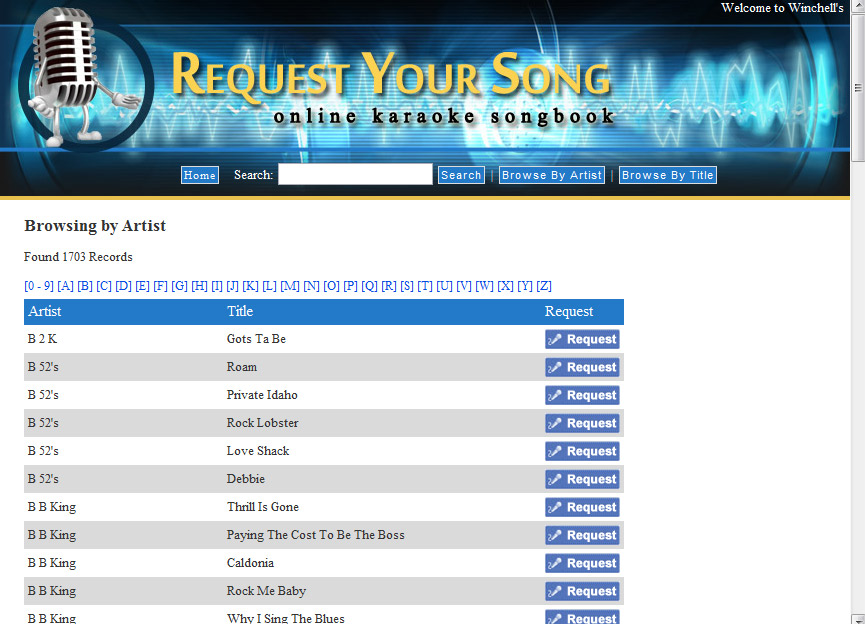 Want to know what's popular on this side of town? Now every KJ has their own top 40 most requested songs. Quickly request one of these, browse by artist, browse by title or perform your own custom search.
Can't find the song you're looking for? With the "suggest a song" feature, you can let your host know what songs you would like added to their collection. The KJ will receive your request and may notify you when it becomes available.
Want to sing with a friend? Add additional performers when making your request.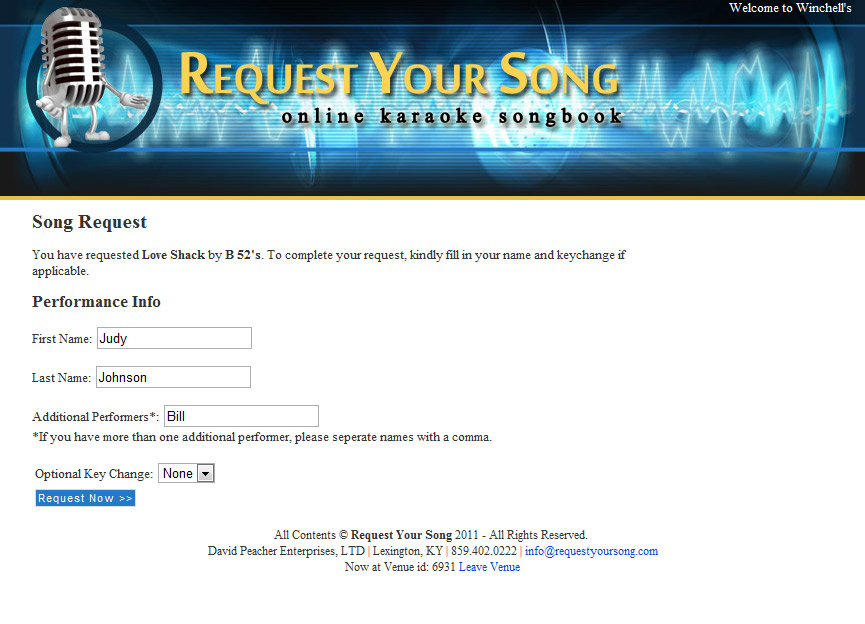 Mikey's Members
Sign up to become a Mikey's Member and store your preferences. We will keep track of your favorite songs and you will be eligible for text message alerts. Best of all, its FREE!
The KJ Experience
Queue Management
Keep track of who's up next and how long everyone has been waiting with color coded alert timers. Song Requests turn yellow, then red, based on your time preference. Performers making more than one request will be automatically grouped by their name making it easy for you to manage song requests.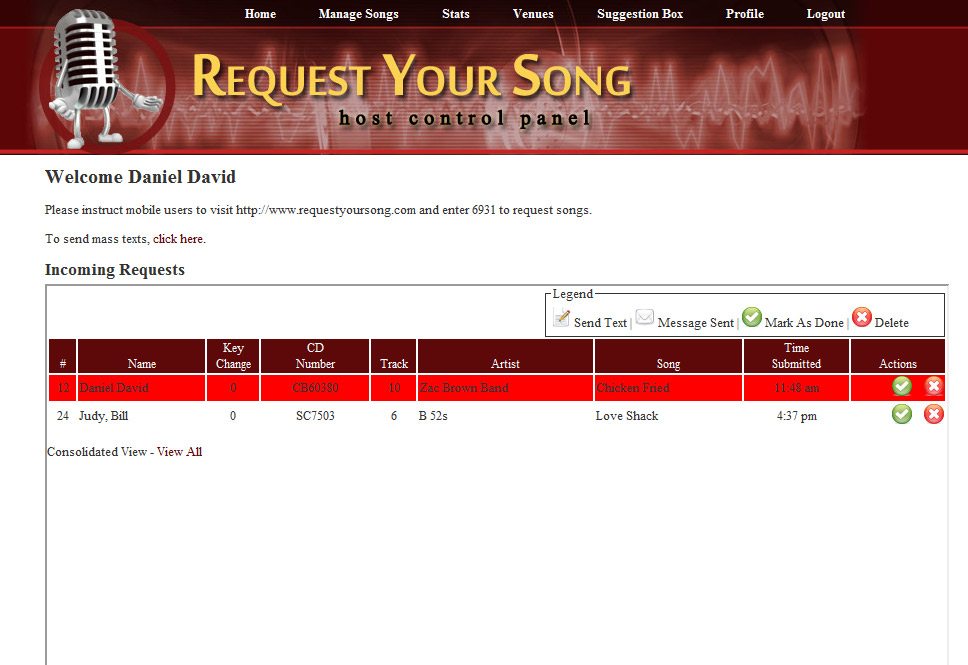 Key Features Include:
Optional Text Message Alerts to upcoming performers

Optional Mass Text Messaging to promote your business

Song Database Management

Key Change Capability

Song Suggestion Box

All requests display track & disc number according to your list

Works with any system, no downloads, no expensive software to buy.

Request Statistics - Your personal top 40 as well as behind the scenes stats.

Lifetime Updates

Locked in Pricing