Performers
You can now Tweet and Facebook Share with Request Your Song
Request Your Song is constantly looking for new features to implement into our system to make the way you request karaoke songs easier.
We have just added a new feature that allows you to share with your friends what you are singing via Facebook and Twitter.
After you Request Your Song, you are taken to the confirmation screen….
Add a comment
Read more...
Request Your Song Invades Winchells Restaurant in Lexington Kentucky
On Friday January 6th, 2012, Request Your Song invaded Winchell's Restaurant & Sports Bar in Lexington, KY to visit 3D Entertainment's Karaoke show. 3D Entertainment has been hosting karaoke there every Tuesday and Friday night for the past 7 years!!
We soon found out why…the first thing we noticed… 3D Entertainment can pack the house! There were several performers (it took over an hour and a half to get through the first rotation of the night) and the majority were really good singers!
At one point everyone got flash mobbed by a girl celebrating her birthday. "Nothing on You" by B.O.B featuring Bruno Mars started playing over the house system and the next thing we knew…we were surrounded by customers. Lucky for us we had a camera ready, because we snapped a few pictures!
Of course we also caught several people using Request Your Song on their mobile phones throughout the night. A special thank you to 3D Entertainment for your support of Request Your Song! We had a great time and will definitely look at visiting this venue again!
Our first stop is in the books, only eleven more to go! The next venue we decide to invade might be YOURS! If you have not signed up for Request Your Song Karaoke Service you can visit the our shop page to get started today!
Request Your Song Management Team
Add a comment
Happy New Year from Request Your Song
Happy New Year from Mikey and all the staff here at Request Your Song wishing you nothing but the best in 2012.
Add a comment
Multiple Performer Upgrade Released
Sometimes when you go out to perform your favorite karaoke songs you don't want to do it alone. Request Your Song just added a new feature to make it easy for you. Now when you request karaoke songs and more than one perforner wishes to sing..all you have to do is enter in their names when submitting your songs to your Karaoke Host.
Add a comment
Read more...
Request Your Song Status Update
We are working hard getting ready for our debut in Vegas in February 2012. Today we made some minor changes to the way requests are handled. You will no longer see a dropdown for returning performers.
Based on our customer feedback this was confusing for some of our performers so we have removed this feature.
Add a comment
Read more...
Merry Christmas from Request Your Song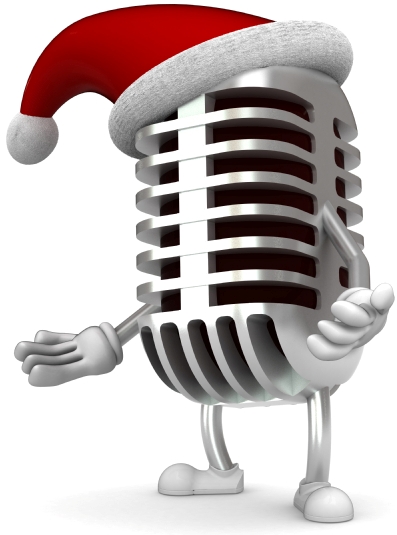 Mikey has his Santa Hat on and is ready for all of those christmas karaoke celebrations!
We would like to take a moment to say thank you to all of the Request Your Song users out there. We are at the begging of an amazing journey and are thankful that you can come along for the ride.
From Mikey and those of us here at Request Your Song, we wish you and your family a very Merry Christmas!
Add a comment
«
Start
Prev
1
2
3
Next
End
»
Page 2 of 3