Performers
KJ's Can Now Keep Track of Their Mikey's Members!
Thursday, March 01, 2012
Thank you to all whom responded on our Facebook page. We have heard you and are pleased to announce these new changes to the KJ Host Control Panel.
Add a comment
Read more...
Remembered By A Song - Febraury 2012
Wednesday, February 29, 2012
The music world suffered a tragic loss as we said goodbye to two music legends this month Whitney Houston, and Davy Jones of "The Monkees". However, they have left behind some great songs for karaoke singers to enjoy and remember. Below are the top karaoke requests for each singer.

Whitney Houston – August 9th, 1963 to February 11th, 2012 (Age of 48)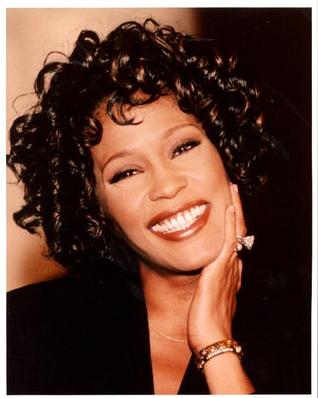 Whitney has inspired many karaoke singers both good and bad that have been belting out her songs for the past 20 years. However no one had a voice quite like Whitney. Her rendition of the "Star Spangled Banner" is by far one of the best to date. Her most popular karaoke songs include…
I Will Always Love You
I Have Nothing
I Wanna Dance With Somebody
How Will I Know
The Greatest Love of All
Add a comment
Read more...
Top Karaoke Requests 2011
Monday, February 27, 2012
Zac Brown Band - Chicken Fried
B 52s - Love Shack
Adele - Rolling In The Deep
En Vogue - Giving Him Something He Can Feel
Adele - Someone Like You
These are the Nation Wide, most requested Karaoke Songs of 2011, as gathered by the Request Your Song System.
Add a comment
February 2012 Top 40 Karaoke Requests
Monday, February 27, 2012
1
Toby Keith -

Red Solo Cup
2
Zac Brown Band

- Chicken Fried
3
Journey

- Dont Stop Believin
4
B 52s

- Love Shack
5
Adele

- Someone Like You
6
Bon Jovi

- Wanted Dead Or Alive
7
Neil Diamond

- Sweet Caroline
8
Loverboy

- Working For The Weekend
9
Dean Martin -

Thats Amore
10
Fugees

- Killing Me Softly
11
Zac Brown Band

- Toes
12
Etta James -

At Last

13
Bobby Darin

- Mack The Knife
14
Kings Of Leon -

Sex On Fire
15
Sade

- Smoothe Operator
16
Billy Joel

- Piano Man
17
Kings Of Leon

- Use Somebody
18
Billy Joel

- Just The Way You Are
19
Styx

- Come Sail Away
20
Dixie Chicks

- Landslide
21
Elvis Presley -

Little Sister
22
Zac Brown Band

- Knee Deep
23
Alison Krauss And James Taylor -

When You Say Nothing At All
24
Sugarland -

Down In Mississippi (Up To No Good)
25
Kid Rock and Sheryl Crow

- Picture
26
Britney Spears

- Baby One More Time
27
Lady Gaga

- Speechless
28
3 Doors Down -

Kryptonite
29
Kenny Wayne Sheppard Band

- Blue On Black
30
Tenacious D -

F Her Gently
31
Toby Keith

- Whos Your Daddy
32
Def Leppard

- Pour Some Sugar On Me
33
Gloria Gaynor - I Will Survive
34
The Band Perry

- All Your Life
35
Old Crow Medicine Show

- Wagon Wheel
36
Barry Manilow

- Copacabana (At The Copa)
37
Julio Iglesias and Willie Nelson

- To All The Girls Ive Loved Before
38
Soft Cell -

Tainted Love
39
Hall and Oates

- Sara Smile
40
Dixie Chicks - Goodbye Earl
Add a comment
Its 2012… why are you still lugging around heavy karaoke song books?
Tuesday, February 21, 2012
Years back, you might recall looking through a card catalog to find a book at the library, however times have changed. Most card catalogs have been moved to archives or removed all together from your local library and replaced by computers. Now you can search even faster and find what your looking for (even if its at another branch).
Hospitals, hotels, banks, and numerous other industries that used to rely heavily on printed material have almost gone paperless, so why are you still printing karaoke songbooks?
With the cost of printing and the headache of stuffing sheet protectors in new binders only to find your books soiled by overturned cocktails at the bar on Friday night, why are you still printing karaoke songbooks?
Its time to go digital! Request Your Song makes it easy to put your karaoke songlist right at your customer's fingertips. Allow your customers to browse your books and request songs directly from their mobile phone. Other industries have made the switch, its time for you to do the same.
Add a comment
New Updates Released - KJ's Suggestions are Implemented!
Monday, February 20, 2012
Thank you to all of our Request Your Song subscribers. We are continuously striving to make our service better. We would like to bring you up to date on a few changes
.KJ's will find it much easier to find your songs in your manage songs tab. We have added a quick search box to speed up any songs they may need to be updated in your songlist.
We have also fixed the case sensitive problem our KJ's were experiencing. Now all requests will display singer's names in the proper case sensitive format.
The Venue ID has been replaced with a Show Number.
Add a comment
Read more...
«
Start
Prev
1
2
3
4
Next
End
»
Page 2 of 4